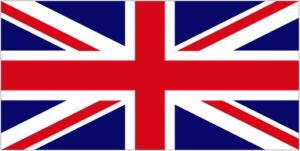 Cliff Richard forstsatte strømmen av hitsingler også i 1964, men han klarte ikke dette året å klatre helt til topp på singlelistene – verken i Norge eller i hjemlandet.
Det vil si: Don't Talk To Him var 1963s siste nummer 1 i Norge og egentlig også 1964s første, da Beatles først overtok førsteplassen den 8. januar. Låten ble for øvrig Cliffs eneste nummer 1 med han selv som låtskriver.
Hele fem flere slagere kom deretter spredt gjennom året. I kronologisk rekkefølge var disse:
---
I'm the Only One (nr. 4)
Constantly (4)
On the Beach (4)
The Twelth of Never (9)
---

I Could Easily Fall kom dessuten helt på tampen av året, men vil bli inkludert under 1965 på disse sidene.
On the Beach var inkludert i det som regnes som den tredje og siste store av Cliffs triologi med populære filmer: Wonderful Life (i USA: Swingers' Paradise), som nok ble en noe mindre suksess enn de to foregående The Young Ones og Summer Holiday.
I USA fikk Richard kanskje hjelp av den britiske bølgen til å få sin aller største hits der med It's All in the Game som klatret til nummer 25. Først i 1976 med Devil Woman, skulle han klare å overgå dette.
Foruten soundtracket til Wonderful Life, krydde det over av album av Richard på markedet. Cliff International var den LP-en som solgte best i Norge, og var egentlig en samling av en del kjente singler og tidligere albumspor.
Året var ellers preget av at Richard valgte å stå frem som personlig kristen, noe som skulle prege både karrieren og personen Cliff i årene som kom.
Don't Talk To Him var en låt skrevet av Richard selv sammen med Shadows-gitarist Bruce Welch. Den skulle bli Richards siste nummer 1-single i Norge på noen år, selv om han stadig hadde stor suksess også inn i 1965.
---
CLIFF RICHARD & THE SHADOWS
Don't Talk to Him
(Cliff Richard/Bruce Welsh)
1963 Columbia
Produsert av Norrie Paramour