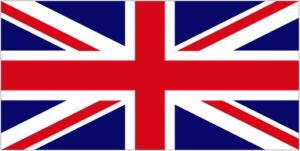 The Honeycombs var en kortlivet suksesshistorie fra London, som ikke tok navnet sitt fra bikuber – men derimot fra 60-tallets høytstående damemote, der håret var frisert oppover – nettopp som en bikube.
Bandet bestod av Dennis d'Ell, Martin Murray, Alan Ward, John Lantree – og Ann «Honey» Lantree. Sistnevnte vakte voldsom oppsikt tilbake i 1964, da hun var en enslig svale som kvinnelig trommis blant beatgruppene.
Kvintetten kalte seg egentlig The Sheratons og ble dannet i 1963. På en opptreden tidlig i 1964 ble de hørt av den senere suksessrike låtskriverduoen Ken Howard and Alan Blaikley, som raskt presenterte gruppa for produsent Joe Meek. Resultatet ble singlen Have I the Right? som føk rett til topps på listene.
I motsetning til mange andre beatgrupper fra dette året, stoppet det imidlertid der – og selv om to-tre singler til gjeste listene, var det slutt for Honeycombs allerede i 1965. Et par «gjenopplivingsforsøk» med nye medlemmer, strandet også, og i 1967 var det defensivt over.
Ingen av medlemmene har siden gjort bemerket av seg i musikkbransjen, men Martin Murray turnerte smått i noen år – til de andres forargelse – med et band kalt Martin Murray & The Honeybcombs.
Også trommis Honey forsøkte seg på 90-tallet med en annen utgave av bandet. De rakk å spille inn en versjon av Live and Let Die på det kanskje ikke helt kjente samlealbumet Cult Themes from the '70s Vol. 2.
I dag er disse to de eneste gjenlevende medlemmene fra The Honeycombs.
THE HONEYCOMBS
Have I the Right?
(Ken Howard/Alan Blaikley)
1964 Pye
Produsert av Joe Meek