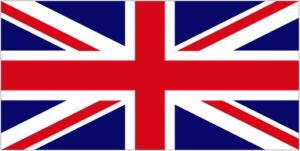 I 1966 hadde The Kinks forlatt den rå gitarrocken som de hadde slått gjennom med et par år tidligere. Klassikeren You Really Got Me hadde ikke fenget de norske platekjøperne den gang i 1964, men nå slo de også gjennom i Norge.
Det var fortsatt rock for kvintetten, som fra 1964 til 1967 fikk kun en av tretten singler utenfor Topp 10 i Storbritannia. Men tekstene var blitt mer ettertenksomme, og musikkstilen hadde nå like mye – om ikke mer –  til felles med britiske melodiøse toner som amerikansk rhythm & blues.
Sunny Afternoon gikk til topps også i Norge sommeren, og den hadde en nokså snedig sarkastisk tekst som kanskje ikke vi nordboere fikk helt med seg. Det var kanskje fordi frontfigur og låtskriver nå tok britene bokstavelig talt på kornet i tekstene, noe han skulle videreføre med bandet i mange år fremover.
The Kinks hadde hele fire store singler i Norge dette året. Foruten listetopperen Sunny Afternoon, var disse Till The End of Day (januar), Dedicated Follower of the Fashion (april) og Dead End Street som skulle overvintre til 1967.
Noe stort fotfeste fikk de imidlertid vel aldri her til lands, men vi hadde da vett nok til å få en klassiker som Waterloo Sunset inn på barometrene sommeren 1967.
---