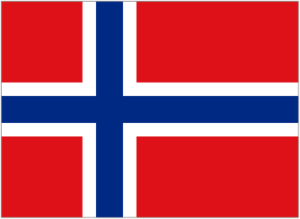 For herren med de sorte brillene, ble 1968 et forunderlig år. Litt plutselig befant han seg som Norges utvalgte til dette årets Eurovision i London.
På høsten fikk han sin største låt som solo-artist med Arne Bendiksens Om du visste.
Odd Børre Sørensen var fra Harstad og dannet bandet The Star Boys på midten av 50-tallet. Der ble han raskt kjent som Rocke-Børre, og ble nærmest et slags lokalt idol på Hinnøya.
En videre karriere ble avbrutt av militærtjeneste og utdanning, og noe senere fikk han jobb i Aftenposten. På kveldstid tok han sporadiske spillejobber rundt i hovedstaden, og det var på en av disse orkesterleder Kjell Karlsen oppdaget ham.
Odd Børre skulle deretter samarbeide med Kjell Karlsens Orkester til langt utpå 70-tallet.
Børre fikk deretter kontakt – og kontrakt – med Arne Bendiksen, og fra 1965 kom flere singler utgitt på selskapet Triola. Samtidig ble han hyret inn av MGP som «trygg vokalist» i flere MGP-finaler, der han først utfordret Wenche Myhre i 1964 med en såkalt lite-orkester-versjon av La meg være ung. Ryktene sier at akkurat den versjonen, var noe … original!
På vårparten i 1968 fremførte han Stress i den norske finalen, og låten ble like raskt kjent som må-må-må-må-må-må etter de gjentakende strofene i innspillingen. Den vant ikke, men ble allikevel sendt til finalen i London. Komponist Kari Neegaard valgte nemlig å trekke selve vinnerlåten etter beskyldninger om plagiat. I London ble Børre nummer 13 av 17.
Samme år fikk han sammen med Kjell Karlsen fin oppmerksomhet med Min lilla lapplandsflicka, som ble hans første av tre Topp 10-låter i Norge.
Om du visste var oppfølgeren – og det som skulle bli hans største slager. På senhøsten ble den liggende fine 11 uker inne på VGs single-liste. Låten hadde et klart streif av 50-tallet av seg, men var en originallåt skrevet til Børre av Arne Bendiksen.
Børre kom tilbake i 1969, da han igjen ble nummer to i det årets MGP-opptreden. Da het låten Lena, og også denne ble en hyggelig traver på listene utover våren.
I overgangen til 70-talet ble det roligere med utgivelser fra Børre, men han fortsatte med opptredener og kom tilbake som vokalist i enda et par-tre MGP-finaler.
Børres siste utgivelse kom i 1977, og fra 1979 forlot han hele musikkbransjen og ansatte seg selv som forsikringsagent: En jobb til han hadde helt han gikk av med pensjon i 2003.
Odd Børre gikk bort, 83 år gammel, i januar 2023.
---
ODD BØRRE (1939-2023)
Om du visste
(Arne Bendiksen)
1968 Triola
Arrangert av Kjell Karlsen