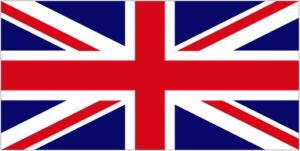 På midten av 1960-tallet, hadde The Seekers hatt tre store hits i Norge – og enda flere på de engelskspråklige markedene. Imidlertid klarte ikke den britisk-australske gruppen å henge med da folkbølgen la seg, og i 1968 ble bandet oppløst.
Gitarist Keith Potger ønsket imidlertid ikke å gi opp karrieren, og i 1969 dannet han The New Seekers – der tanken opprinnelig var å videreføre folk-stilen fra det originale bandet. Nokså raskt ble det nok mer pop enn folk, og salgsmessig gjorde det absolutt ingenting.
Etter en noe uheldig førstesingle, ble besetningen endelig i 1970 med Eve Graham, Lyn Paul, Marty Kristian, Peter Doyle og Paul Layton. Da var faktisk ironisk nok Keith Potger ute av gruppa han hadde vært med å starte.
Kvintetten ble oppfattet som britisk, men medlemmene var egentlig fra både Australia, Tyskland foruten indisk-fødte Potger.
Jentene var hyret fra en heller ukjente gruppe kjent som The Nocturnes, og det var nettopp Lyn og Eve som skulle gi gruppa en sjarm og sceneopptreden som førte dem opp i det ypperste feltet av popgrupper de første årene av 70-tallet.
What Have Done To My Song Ma? ble deres første slager i 1970 – og sommeren 1971 slo de for alvor gjennom med låta Never Ending Song of Love.
Ingen av disse låtene vekket den store interessen her i nord. Det gjorde imidlertid oktober-singlen Good Old Fashioned Music i flere svenske versjoner. Ann-Louis Hanson og artistene på de norske Treff-platene, gjorde denne New Seekers-låta godt kjent i Norge under tittelen Gammaldags musikk.
1972 skulle derimot bli New Seekers gullår. Det gjorde de først med låten I'd Like To Teach The World To Sing, som i bunn og grunn var basert på en jingle fra Coca-Cola: I'd Buy The World A Coke.
Det var ikke noe nytt med å bruke populærsanger i reklamer, men Colas bruk av en egenprodusert poplå, var i denne tida banebrytende. Hele verden gikk rundt og nynnet på melodisnutten, og det var dette som fanget New Seekers' interesse til å spille inn en ny og omarbeidet versjon uten bruk av varemerket.
Idèen gjenspeilte seg umiddelbart på listene, og låten ble en av årets aller mest spilte singler.
Etter å ha brukt en Cola-låt for å markedsføre seg selv, kunne neste krumspring for New Seekers nesten ikke unngås. De ble håndplukket av BBC til å representere Storbritannia i dette årets Eurovision – dertil på hjemmebane i Edinburgh.
Beg; Steal or Borrow ble igjen en stor hit, og overgikk deres første single – i hvert fall i Norge. I konkurransen tapte den på målstreken av Vicky Leandros, og her hjemme fikk de i alle fall noe til felles i ettertid:
De gjestet aldri de norske listene siden.
Allikevel, The New Seekers fortsatte med videre hitsingler også i årene som kom. En av disse, You Won't Find Another Fool Like Me, ble så kjent – at det er valgt å inkludere denne senere, til tross for at den ikke svippet innom VG-lista i sin tid.
---
THE NEW SEEKERS
I'd Like To Teach The World To Sing
(Roger Cook/Roger Greenway/William Bakcer/Billy Davis)
1971 Polydor
Produsert av David Mackay
Utgitt på albumet We'd Like To Teach The World To Sing


---

Beg; Steal or Borrow
(Tony Cole/Steve Wolfe/Graeme Hall)
1972 Polydor
Produsert av David Mackay
Utgitt på albumet We'd Like To Teach The World To Sing