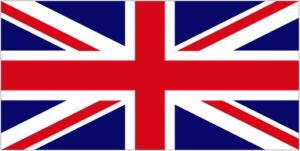 The Sweet fortsatte i 1972 akkurat der de slapp året før, med mer eller mindre tøvete tekster, iørefallende refrenger – og nesten utspekulerte låttitler.
Årets største slager ble Poppa Joe, fulgt opp av Little Willy og Wig Wam Bam tenkelig spredt gjennom hele året. Av disse ble førstnevnte størst i Norge, mens de to andre var mer populære hjemme i Storbritannia og USA. Little Willy, først utgitt i 1973 i Statene, ble faktisk deres største singleslager der.
Med Wig Wam Bam, tok også Sweet en retning til adskillig mer hardere materiale. Der låtene til da hadde vært preget av pop og nokså harmløse arrangementer, tok bandet fra da av virkelig føringen innen glamrocken.
Ingen av disse tre låtene ble utgitt på noe album, noe som kunne skyldes at band og managerne Chinn/Chapman aldri var helt enige om den musikalske utviklingen.
Til tross for at samarbeidet skulle vare til 1974, var det ofte at Sweet på album og konserter spilte hardere og egetskrevet materiell – mens Chinn/Chapman-komposisjonene ruget radioer og hitlister.
Slikt kunne bare ikke gå bra i lengden.
Men i 1972 levde Sweet ennå på høyden, og inn i 1973 skulle bandet levere flere storsingler – og også en aldri så liten klassiker innen glamrocken.
---
THE SWEET
Poppa Joe
(Nicky Chinn/Mike Chapman)
1971 RCA
Produsert av Phil Wainman