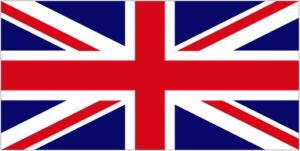 Rod Stewart hadde i overgangen 1975 til 1976 seilt seg inn i de norske musikkhjertene med Sailing og albumet Atlantic Crossing. Da oppfølgeren kom midt på sommeren, viste han at han hadde mer å komme med.
Tonight's the Night ble selvfølgelig ikke like stor, men den befestet Stewarts posisjon som en stødig leverandør av hitsingler.
I USA var han en superstjerne, og ikke bare bak mikrofonen. Det ble ikke ofret få spaltemeter på hans private affærer i jetset-miljøet i Los Angeles. Slik ble det både omtaler og suksess av.
Singlen var denne gang skrevet av Stewart selv, og han beviste med albumet A Night on the Town at han mestret en gylden middelvei mellom egne verk og innspillinger av andres låter.
Mye omtalt ble The Killing of Georgie (Part I and II), som var basert på en sann historie om en homofil venn fra The Faces' dager, mens de mest kjente coverlåtene på albumet var versjonene av The Wild Side of Life og Cat Stevens The First Cut is the Deepest.
Sistnevnte ble en Stewarts største singlesuksesser da den ble utgitt i 1977.
Før årskiftet viste også Stewart å sette pris på den norske suksessen. På europa-turneen gjestet han nemlig både Oslo, Bergen og Trondheim. Det var ikke så veldig ofte de største stjernene tok seg tid til å hele tre konserter på våre kanter.
Med Tonight's the Night og albumet A Night on the Town var Stewart blant de største mannlige vokalistene i 1976, også blant kritikerne. Men det forandret seg ganske så raskt, da også Stewart startet å flørte med disco-bølgen.
---

ROD STEWART (f. 1945)
Tonight's the Night (Gonna Be Alright)
(Rod Stewart)
1976 Warner Bros.
Produsert av Tom Dowd
Utgitt på albumet A Night on the Town