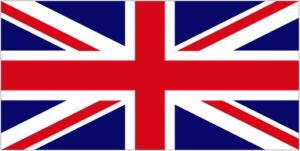 Hva som skulle bli nærmest en oppvarming til discoens virkelige gullalder, startet som en enslig popballade og single i september 1977.
How Deep is Your Love kom tre måneder før lanseringen av både filmen og soundtracket til Saturday Night Fever, og var bare en av flere låter Bee Gees hadde jobbet med gjennom vårparten.
Tanken var et eget album som oppfølger til suksessen med Children of the World året før, men det var kun til til de ble kontaktet av manager og produsent Robert Stigwood.
Brødrene Gibbs samtykket til Stigwoods arbeid med en musikkfilm under prosjekttittelen Saturday Night, og med en nyskrevet låt i ermet – Night Fever – ble det til at filmen raskt endret navn til Saturday Night Fever.
How Deep is Your Love brukte lang tid å nå opp på listene, og fikk egentlig ikke noe spilletid eller høye listeplasseringer før filmen ble sluppet i slutten av november. I Norge kom den ikke inn på singlelisten før i januar 1978, mens den i USA da hadde toppet listene – som en av seks låter på rekke og rad skrevet eller fremført av Bee Gees.
Blant amerikanske musikkskribenter er det denne låten som ofte trekkes frem som brødrene Gibbs fremste i pophistorien, der – kommersielt – adskillig flere låter vel huskes bedre på vår side av discokulene.
I USA satte den rekord med antall uker på topp 10 og solgte i over millionen. Opprinnelig var også låten tiltenkt Yvonne Elliman, som senere skulle få god drahjelp fra soundtracket med sin egen hit – If I Can't Have You.
Om You Should Be Dancing i 1976 hadde vært en intro for Gibbs, ble How Deep is Your Love versene. I 1978 kom refrengene på rekke og rad.
---

BEE GEES
How Deep is Your Love
(Barry Gibb/Maurice Gibb/Robin Gibb)
1977 RSO
Produsert av Bee Gees, Albhy Galuten og Karl Richardson
Senere utgitt på albumet Saturday Night Fever