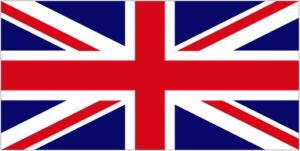 Det måtte en vals og sekkepiper til for å få Paul McCartney tilbake på tronen, selv om discodamene i Baccara stanset ham fra dette trinnet i Norge.
Wings kom fra to store suksesser i 1976, der både studioalbumet Wings at the Speed of Sound og liveutgivelsen Wings over America hadde solgt bra.
Planen for en rask oppfølger i løpet av 1977 og en ny turne, strandet imidlertid da Linda McCartney ble gravid, og innspillingen til hva som skulle bli albumet London Town dro dermed ut.
Høsten ble også Wings redusert tll en trio, da både Joe English og Jimmy McCulloch forlot bandet. Deres skjebner kunne ikke ha blitt mer forskjellige, da English lot seg kristne og forsvant ut av popindustrien, mens unge McCulloch endte sin gitarkarriere av en overdose to år senere.
Wings var dermed en trio med McCartney-paret og Denny Laine, da Mull of Kintyre ble utgitt som en dobbeltsingle sammen med låten Girl's School sent i november 1977.
Låten som var en hyllest til Pauls landsted nettopp i Kintyre i Skottland, viste seg å bli årets store julesingle og solgte bare hos britene i nærmere to millioner – mer enn noen Beatles-single – og deretter rekord i salgstall.
I USA regnet man at dette ikke gikk helt hjem, og det fikk man rett i. Her var det Girl's School som ble promotert, uten at denne klarte å klatre høyere enn nr. 33 på Billboard.
I Norge lå Mull of Kintyre over et halvt år inne på VGs singleliste, like til Wings' første single fra albumet London Town kom i hyllene.
Denne het With a Little Luck og sørget for at Wings også fikk fin suksess i 1978.
---

WINGS
Mull of Kintyre
(Paul McCartney/Denny Laine)
1977 Capitol
Produsert av Paul McCartney